Allegro Music Academy of Morris Teachers
BOB FERREL (TROMBONE, TRUMPET, BARITONE HORN and TUBA )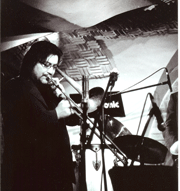 Bob Ferrel is a virtuoso, international touring musician and New Jersey's premier brass instructor for classical and jazz studies. For over 20 years Bob's students have successfully placed in over 250 different chairs in Area, Junior Region, High School Region, and All-State Band, Orchestra, Wind Ensemble, Jazz Band, All Eastern and National Honors Orchestra (6th in the nation!) Through Bob's coaching, students have received over $450,000 in music scholarships to some of the finest universities in the country. Bob accepts students from beginners to professional levels.
Bob Ferrel has toured world-wide with the Duke Ellington Orchestra (Ella Fitzgerald, Sarah Vaughn), Southside Johnny and the Jukes (Bruce Springsteen, Jon Bon Jovi) and The Spirit of Life Ensemble. He has appeared on MTV, played the Broadway show "Grease", and is seen in the movie "Adventures in Babysitting".
Bob has been a freelance recording artist for over 30 years, and has released 3 solo jazz CDs, 2 renaissance CDs, and well as recordings with dozens of various other artists. See a sample of Bob's concert videos on You Tube - check out Bob's "Dragon Trombone".
Margaret Walker (Flute)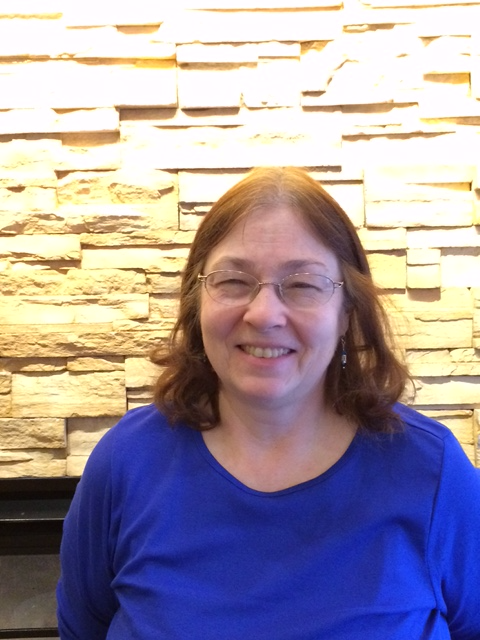 Margaret is a free lance flutist and teacher from Denville, New Jersey who holds a M.M. in flute performance from DePaul University and has many years of experience teaching students of all ages and levels. During her fifteen years as principal flute of the Baroque Orchestra of New Jersey, she has soloed on flute and piccolo playing music of Vivaldi, Frederick the Great, Bach and Cimarosa, and she will play a Telemann flute/bassoon concerto in 2013. She is a founding member of Zephyrs Wind Quintet, Arioso Consorte early music ensemble, and the Amitié piano trio, all of which perform regularly in the North Jersey area. Also interested in early music, she has performed on flauto traverso at the Boston Early Music Festival with Arioso Consorte in a fringe concert 2011 and with The Morris Consort in 1999. Margaret is excited to share her love of music and playing the flute with her students.
David Wheeler (Saxophone, Flute, Clarinet)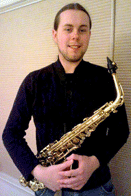 David Wheeler recently graduated cum laude from Mason Gross School of the Arts at Rutgers University with a Bachelors degree in Music Education. While there, he studied classical saxophone extensively with renowned saxophonist Dr. Paul Cohen. In addition to the required solo and large group performances, David focused heavily on performing in chamber groups of all shapes, sizes, and make-ups throughout his four years at Rutgers. He had the honor of performing at the North American Saxophone Alliance (NASA) conference with his quartet, as well attending a masterclass taught by French saxophonist Claude Delangle. On the education front, David has experience working with students of all ages and all group sizes (individual through large ensemble) through the various practicum and student teaching programs at Rutgers. Since graduating, David has been establishing an actively performing saxophone quartet with his former college mates. He has a strong passion for music as well as teaching, and is very excited to share this passion with his students.
ROSALIND KNOWLES (Clarinet/Bassoon/Recorder/Voice)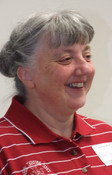 Rosalind Knowles received her Bachelor of Music, cum laude, from Boston University, Master of Arts, University of Oregon and Doctor of Musical Arts, University of Oregon. Selected Post-Doctoral Study: Richards Institute of Music Education and Research: Education Through Music, Summer Certificate Kodaly Music Training Institute, Studies in Ta-Ka-Ti-Na Rhythm Training, Private Voice Study with Patricia Corbett. Teaching Experience include: University of Texas at Arlington, Oberlin Conservatory of Music and Nazareth College of Rochester.
JIM SALTZMAN (Saxophone, Composition)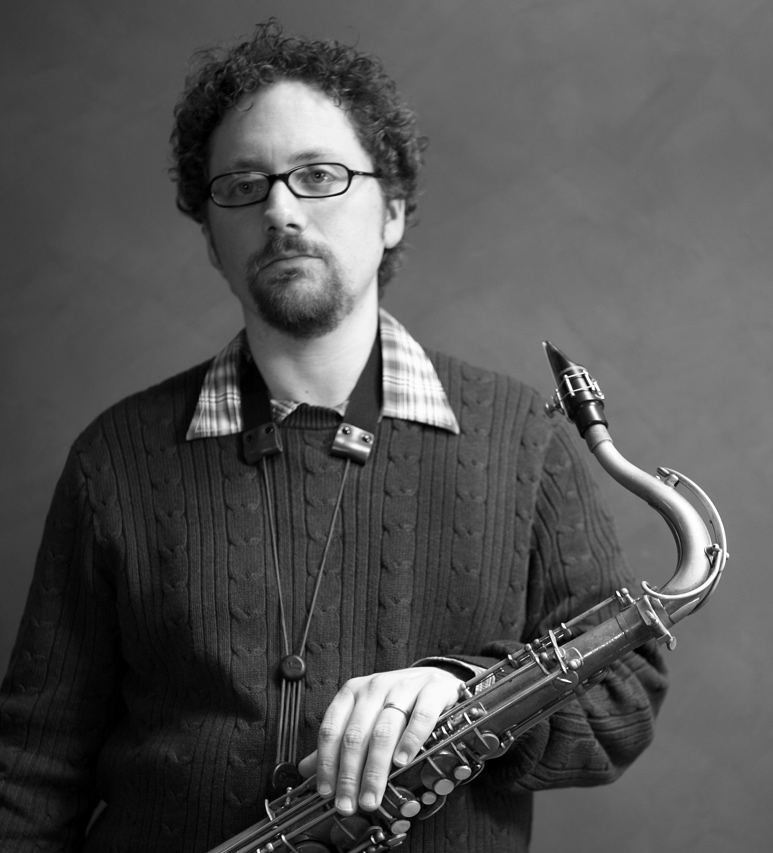 Saxophonist and composer Jim Saltzman is quickly becoming a powerful force on the New York jazz scene. His versatility and forward thinking have led to Jim's open-minded, eclectic collaborations with some of the most engaging players of his generation.
Born in Pequannock, NJ, Jim received his B.M. in Jazz and Commercial Music (Performance) from the University of the Arts in 2000, and his M.M. in Jazz Studies (Performance) from William Paterson University in 2002, where he was the first saxophonist to complete the graduate program. While attending both schools, he studied with David Demsey, Don Braden, James Williams, Ron Kerber, Frank Mazzeo, Bill Zaccagni, and Rich DeRosa. Jim has also studied privately with Seamus Blake, Rich Perry, and Kenny Werner. In September 2009, Jim was selected/invited to join the BMI Jazz Composers Workshop led by Jim McNeely and Mike Holober. As a member of the BMI Jazz Composers Workshop, he was awarded the 2011 BMI Foundation Charlie Parker Composition Prize for his composition, Road To Zion.
His most recent CD of original compositions, Hidden Intentions, was released in April 2007 on Jazz Excursion Records. Hidden Intentions was chosen as one of the Top Ten Jazz CD's of 2007 by the Boston Globe, and was also listed in the Critics Picks, Top Jazz CD's of 2007 by Jazz Times. Jim has also recorded two additional CD's, Along the Way (2000), and Aggregate (2003). Jim has performed with Don Braden, Jim McNeely, George Coleman, James Moody, Grover Washington, Jr., Eddie Gomez, Jon Faddis, David Berkman, John Benitez, Jef Hirschfield, Claudio Roditi, Vanessa Rubin, and many others. He was a member and contributing composer/arranger of the Cecil's Big Band for over seven years.
In addition to his busy performing schedule, Jim is also a dedicated educator. He is an Adjunct Assistant Professor of Music at Drew University in Madison, NJ, where he teaches saxophone, clarinet, jazz ensemble, Jazz History, and World Music. He is also on faculty at the Manhattan School of Music Jazz Arts Precollege Division where he teaches jazz saxophone, jazz theory, jazz ear training, and a jazz combo. Jim also is an adjunct faculty at William Paterson University where he teaches Jazz for Music Educators. Additionally, he teaches a full schedule of private saxophone, flute, and clarinet students in the northern New Jersey area.
Jim is also an author, having written for Down Beat magazine. His extensive masters thesis, "Stylistic Aspects in the Improvisations of Tenor Saxophonist Warne Marsh" is currently seeking publication. Jim is a current DMA (Jazz Arts Advancement) candidate at Manhattan School of Music.
OSCAR PETTY (Oboe)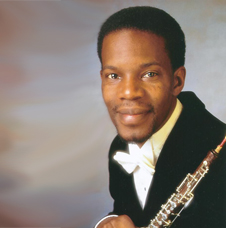 Oscar Petty is a native of New Jersey. He has studied at the Mannes College of Music, Hartt School of Music. He earned a Bachelor's Degree in Music at Montclair State University and a Master's Degree in Oboe from Rutgers University Mason Gross School for the Arts. His teachers have included Stephen Adelstein, Leonard Arner, Marsha Heller, Bert Lucarelli, Matt Sullivan and Richard Killmer. Petty is a Yamaha Artist and gives master classes throughout the United States.
Hailed by the press as a brilliant and captivating oboist, Petty has served as principal oboist of the Rome Festival Orchestra, and has toured Germany, France, Switzerland, Austria, and Canada. He was one of only four finalists to be awarded an Orchestral Performance Fellowship to the first Los Angeles Philharmonic Institute, where Leonard Bernstein described Petty's playing as "a gorgeous oboe sound."
He has performed at the New Jersey Mozart Festival, Alice Tully Hall at Lincoln Center, Merkin Concert Hall and Carnegie Hall. Petty was awarded a fellowship to the American Conservatory of Music at Fontainebleau, France. He has performed in master classes at the Bach Aria Institute at New York University, American Oboist Conference at the Cincinnati College-Conservatory of Music and the Aspen Music Festival. His chamber music performances have included the Muir and Essex String Quartets. He has performed under such notable conductors as Leonard Slatkin, Christopher Hogwood, Daniel Lewis and Herbert Blomstedt. He also has served as Principal Oboe for the Staten Island Symphony, Virtuosi de Camera, the Bergen Philharmonic and the Westfield Symphony. He served as assistant Principal Oboe of the Cathedral Symphony at Newark's Sacred Heart Cathedral, under Thomas Michalak. Petty has premiered five new works for oboe by legendary composer Mario Lombardo of Cranford, NJ.
Petty made his debut as a soloist at the world premiere of the Concerto for Oboe and Orchestra by Mario Lombardo with the Orchestra of St. Peter by the Sea, under the direction of Alphonse Stephenson. As a result of this successful performance, Mr. Petty was invited back as a soloist for eight performances the following season. He was heard on WQXR classical radio. In 1993, he premiered the Rhapsody for Oboe and Orchestra by Mario Lombardo with the Monmouth Symphony, under Roy Gussman. Subsequent solo performances have included the International Double Reed Society Conferences at Arizona State University, University of Wisconsin at Madison, and University of North Carolina at Greensboro. Petty has performed as soloist with the Philharmonic of Southern New Jersey, Sioux City Symphony in Iowa and the Billings Symphony. He has four CD recordings with the Rutgers University Wind Ensemble under William Berz, including Music for Oboe and Orchestra, composed by Mario Lombardo. Petty is a member of the coaching staff for the young artist Star Ledger Scholarship program at New Jersey Performing Arts Center in Newark, NJ. He is the Band and Orchestra director at the Cicely L. Tyson School of Fine and Performing Arts in East Orange, New Jersey.
BRUNO MAYORIA (Flute)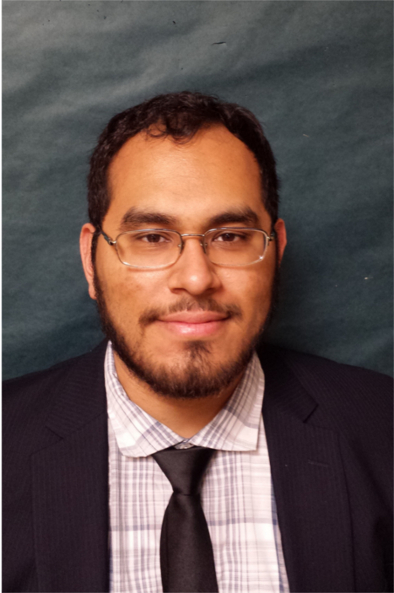 Bruno Mayoria is a dedicated teacher, performing musician and an enthusiastic advocate for music education. As a versatile musician, he has performed at various prominent venues such as Lincoln Center in New York and at West Side Presbyterian Church with the Ridgewood Symphony Orchestra. He has also performed in orchestras, bands, chamber settings and as a solo flutist. He currently plays with the Grainger Quintet, a woodwind quintet native to northern New Jersey.
As an educator, Bruno has successfully founded and organized different ensembles at the high school level. He is currently a band director in the Pequannock Township school district. He has had competitive success with high school marching bands and has successfully prepared private students for New Jersey Honor Band auditions. Bruno holds a Bachelors of Music in Music Education from William Paterson University, graduating cum laude and studied flute with the venerable Dr. Karen Demsey and Kristin Bacchiocchi-Stewart.
Bruno believes in fostering a love for music. Developing a thorough understanding of music is a core principle in his teaching. As a teacher, he caters to each student's needs. He enjoys teaching and watching students grow as musicians and people.
Joe Mankin (Violin, Cello, Viola, Bass, Guitar, and Ukulele)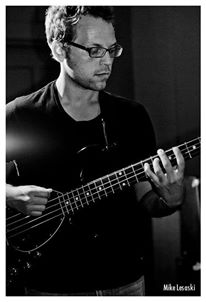 Joe is a graduate of William Paterson - Bachelors in Music Education. He currently teaches instrumental music at Lake Parsippany and Rockaway Meadow Elementary Schools. Joes skills include instruction in all stringed instruments including: Violin, Cello, Viola, Bass, Guitar, and Ukulele. He has been a private teacher for over 3 years.
Joe is a freelance musician touring Los Angeles and the Northeast Coast. He has opened for the Jonas Brothers, performed at Avery Fischer Hall in NYC, the Bamboozle Festival, Beacon Theatre, The Roxy (in LA), Irving Plaza, and The Bowery Ballroom. Joe performs in many community and university musical put orchestras, and also resides as the primary Bass player in the William Paterson Orchestra.
Joe's favorite genres are Jazz, Funk, Rock, and Pop although his training is classical.
He believes in good focus and structure to carefully work with each of his students instructing in sight-reading, music theory, composition, and performance."
Linda Howard, (violin/viola)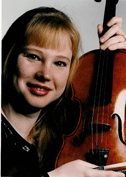 Linda has extensive teaching experience in both the private and group lesson setting. Linda has served on the faculty of several schools in New Jersey including the Paramus Community School, Morristown-Beard School, Wharton Music Center, and the Eastern Music School. Before moving to New Jersey Linda enjoyed an active teaching and performing schedule in Manhattan, teaching at the Brooklyn-Queens Conservatory, the Huntington Music Academy on Long Island, the Riverdale YMHA in the Bronx, and public schools in Manhattan and Queens. Linda holds a Suzuki Teaching Certificate from the University of Wisconsin and Bachelor and Master Degrees in Violin Performance from the Cincinnati College-Conservatory of Music. Linda maintains an active playing schedule, holding violin positions with the Princeton Symphony, Princeton Pro-Musica Chamber Orchestra, Scranton Symphony, Hudson Valley Symphony, and a viola position with the Garden State Philharmonic. Linda has enjoyed touring with such Broadway shows as Phantom of the Opera, Fiddler on the Roof, Westside Story, and others. Linda also enjoys playing weddings and parties with her string trio groups, The Rose Trio, and Music for the Moment.
JENNIFER GRAVENSTINE (Cello)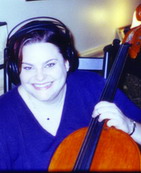 Jennifer Gravenstine received a Bachelor Degree in Music Performance from Appalachian State University in North Carolina. As the owner and Artistic Director of Ambrosia Ensembles, she performs regularly for weddings and special events throughout the Tri-State area. She is a member of the North Jersey Philharmonic and performs regularly with orchestras, chamber groups, theater, and as a studio musician for recordings. Jennifer started teaching private cello lessons 10 years ago and has been teaching regularly in Morris County since 2005.
ELLEN CLARKE (Violin/Viola/Cello/Piano)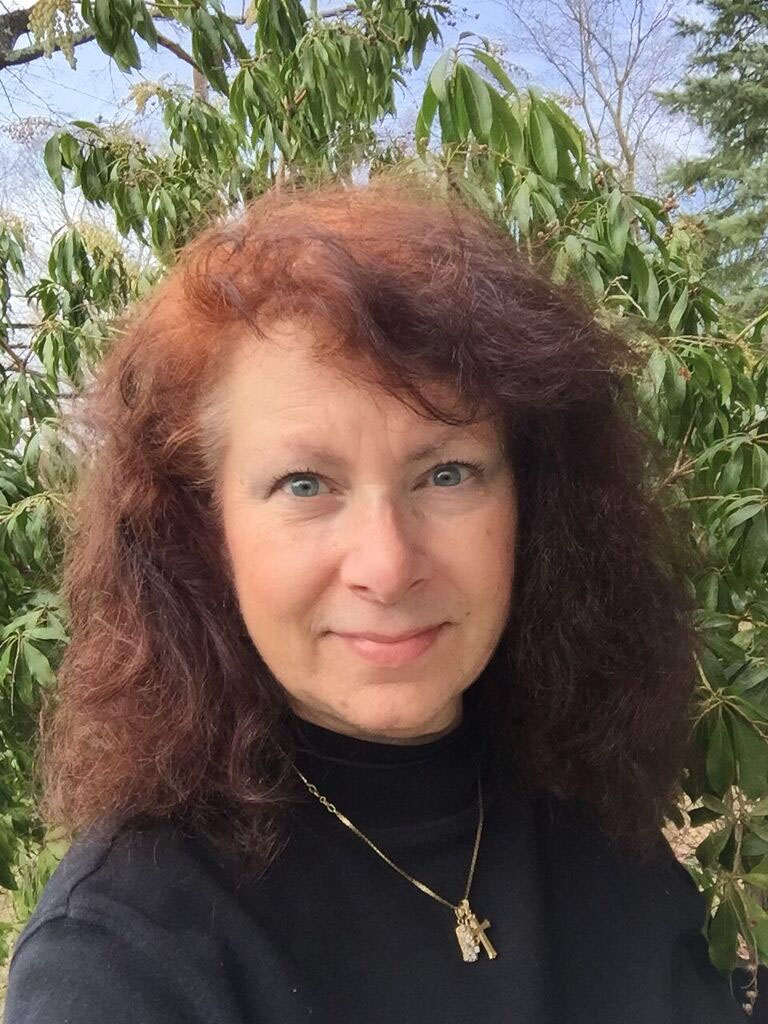 B.A. MUS, A.A. Music, and A.S. Biology. Ellen began teaching private violin lessons in 1977. In addition to The Music Shop, she is an adjunct teacher at Delbarton School, and teaches at Somerville School of Music. She was a charter member of The Keller Quartet until time constraints required her departure. Ellen is a member of ASTA (American String Teacher's Association). In addition to private violin and viola, Ellen also teaches music theory. While living in Bucks County, PA, she was a member of the Warminster Symphony Orchestra. Ms. Clarke has played for many types of events - weddings, office parties, street fairs, musicals, concerts, and special church events and school functions around the state, to name a few.
MEL MASON PASSLER (Violin/Viola/Cello/Bass/Trumpet)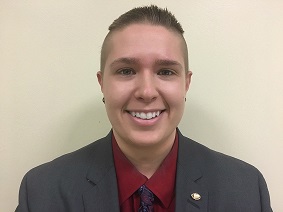 Mel has been teaching privately for 10 years now, focusing mostly on the stringed instruments. They received their BA in Music from Syracuse University and MBA in Music Management from William Paterson University and is in the process of pursuing their PhD in Ethnomusicological Pedagogy. Mel is a member of the Livingston Symphony Orchestra and William Paterson University Orchestra as a violist, and they regularly play in various pit orchestras throughout New Jersey. Most recently, they've played violin in "Jesus Christ Superstar," "Les Miserables," and "Hairspray." Mel also specializes in Brazilian percussion, having been a member of Samba Laranja and Samba New York.
Lorraine Dashkiewicz (Piano/Voice)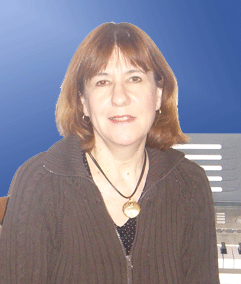 Lorraine is a well respected performer and instructor in the greater NY area. Her diverse experience as a singer range from Choral performances with the Atlanta Symphony to performing original material in renowned venues on Music Row, Nashville.
Lorraine received an Associate in Music from County College of Morris (Dean's List) and attended the Music program at Kennesaw College in the Atlanta, GA area and William Paterson College. In the 80s, Lorraine studied with vocal instructor Billy Shepard in NYC and was showcased in cabarets. She also performed in Parsippany's Theater in the Park. Later, while still living in Parsippany, she cantered and sang with a musical quintet at St. Peter the Apostle Church. In more recent years, Lorraine has gained respect as a songwriter as well as a talented singer/musician. She is an ASCAP member and is a five time recipient of the ASCAPlus Award. She has been a featured performer on radio showcases and her songs have been played on independent radio stations heard throughout the world. She is a member of Pocono Bluegrass and Folk Society where she enjoys performing Americana music.
Jordan Lynch (Piano, Music Theory)
Jordan holds a Bachelor of Arts in Music Theory and Composition from Lebanon Valley College and a Master of Music Theory from Bowling Green State University. In addition to teaching piano, he also sings, plays organ, and plays all manner of percussion instruments. As a pianist, he has studied under Dennis Sweigart, and as an organist under Shelly Moorman-Stahlman and Vernon Wolcott. Jordan has taught private instrumental lessons over the past several years in the Central Pennsylvania area, but more recently was Adjunct Instructor of Music at Lebanon Valley College, teaching music theory and aural skills.
Christine Wilson (Voice/Piano)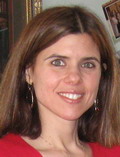 Christine has a BA and Masters degree in Music Education from Montclair State University, with a concentration in voice. She has been teaching elementary vocal and general music in the public school system for seventeen years, and Instrumental music for four years. This year, she will be the vocal music teacher at Central Middle School in Parsippany. She has also been teaching private voice and piano to students of all ages since 1994. She also directs the children's and cherub choirs at her church. Over the years, she has performed in many plays and musicals, as well as dance, voice, and piano recitals. She has sung with numerous wedding bands and groups, including the Montclair State University Madrigal singers, under the direction of the late Dr. Jack Sacher. She continues to sing as a church cantor, and soloist for weddings, as well as Diocesan events
GEORGIA MARANDINO (Voice/Piano)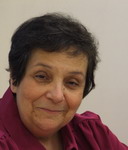 Georgia Marandino was born in New York. She graduated from NYU with a BS in Vocal and Instrumental Music. Georgia taught general music at St. Joseph's Parochial School and Our Lady Queen of Peace Parochial School in New Jersey. She is the Children's Choir Director at the United Methodist Church in Little Falls, the Children's Bell Choir Director at First Baptist Community Church of Parsippany, and the organist at Greenwood Lake Episcopal Church. Georgia taught music at William Paterson (10 years) and for the Jersey City school system (10 years). Other accomplishments include winning first place in Classical singing at Catholic Youth Organization's national competition, and being a finalist at the NY Metropolitan Opera Guild national voice competition, and being selected twice for Who's Who Among America's Teachers
Dr. Robert Waters (Piano)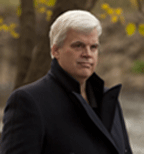 Dr. Robert F. Waters studied piano with Thomas Schumacher (Eastman School of Music), Santiago Rodriguez (University of Maryland, College Park), and Daniel Ericourt (Peabody Conservatory). He was a soloist and chamber musician for many years, including events for Audrey Hepburn, Tommy Tune, and Pete Rodino. Performances include being on the Gaston College Arts Series in North Carolina as piano soloist, as well as recitals for the University of North Carolina at Greensboro. Waters was highlighted on CNN and in the Washington Post as a Washington, D.C. pianist. He holds a B.M. in Piano Performance from the University of North Carolina as well as a B.A., M.M., and Ph.D. in Music History from the University of North Carolina and University of Maryland. He is listed in Who's Who in American Education and received the Piano Teacher of the Year award at the Village Music School in the Research Triangle of North Carolina. He also received a National Creativity Award for recognition for excellence in creative teaching from Shorter College, Georgia. Waters was an adjudicator for the National Federation of Music Clubs competition, Georgia chapter. He has taught piano to students age five years old through adult for the last thirty years in Atlanta, Washington, D.C., North Carolina, and New Jersey, while as Music History professor at institutions such as Wake Forest University, Shorter College, North Carolina School of the Arts, and currently Seton Hall University.
Maria Brock (Piano)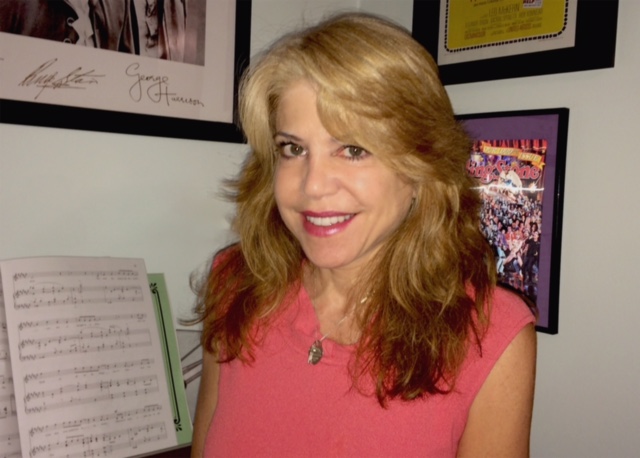 At age 17, after studying classical piano privately for 10 years, Maria's teacher suggested she begin accepting students of her own. Maria has now been teaching professionally for over 25 years. In addition, she has been performing pop music with various musical acts throughout the tri-state area since she graduated from college. Maria earned a Bachelor of Arts degree from Clemson University where she was actively involved in university's music programs. At Clemson, Maria continued to study classical piano, accompanied the Men's Choir, and spent two years as the keyboardist with the 18-piece Clemson University Jazz Ensemble, performing concerts throughout the Southeast. After college, Maria resumed teaching private lessons to students of all ages and proficiency levels. Some of her students have gone on to pursue music careers, both as performers and educators. In 2010, Montclair State University granted a scholarship to one of Maria's students who recently graduated with a degree in Music Composition. While studying with Maria, this student performed a Beethoven piece that has been viewed on YouTube over 300,000 times. Maria continues to work with new students, and especially enjoys teaching seniors, young children, and students with special needs. She believes that each student has their own unique way of processing information, and she employs learner-centered teaching strategies to highlight their individual strengths. Maria customizes her lessons to each student's proficiency level and musical tastes. This keeps students motivated and reinforces the joy of music.
Joseph Zelman (Piano/Guitar)
Joseph Zelman has been studying music in one way or other all his life. He has trained in organ under Mark Miller, studied with various piano teachers and most recently worked for three years with Dan Crisci on jazz piano theory and technique. He studied classical guitar with Tom Anthony and plays finger-style nylon string guitar, specializing in bossa nova and acoustic blues picking. Lessons in voice with Boonton's Karen Cafaro, and conducting with Heather Buchanan at Westminster Choir College have matured him in his present position as Music Director at Montville United Methodist Church, a position he has held for twenty years.

Joe is interested in developing the next generation of musicians on the piano and the guitar, instruments with endless possibilities. He continues to be involved with both vocal and musical ensembles, singing tenor with the Triad Arts Ensemble, and playing piano and guitar for weddings, funerals, clubs, and parties.
Deborah Martin (Piano)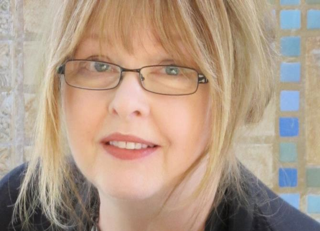 DEBORAH MARTIN has been playing the piano for over 50 years. She is a graduate of Washington College in Chestertown, MD with a degree in piano performance and accompanying. She attended Rowan University, Westminster Choir College and Jersey City State College for graduate work. She began her career in the Irvington and Parsippany Public Schools. She has served as Music Director for the New Jersey Shakespeare Festival and as MD for numerous Off-Broadway and regional theater productions. Most recently Ms. Martin has performed at The Metropolitan Room, Don't Tell Mama and The Bottom Line for various cabaret artists. She is also a composer. Her score for The Princess, The Poet, and the Little Grey Man (book and lyrics by @Tony nominated Joseph Robinette) was published by Dramatic Publishing Co.
Cindy Wheeler (Piano)
Cindy received her Associate of Fine Arts degree from Young Harris College in Young Harris, GA. She later received her Bachelor of Arts degree cum laude in music performance from Tift College in Forsyth, GA which is now a part of Mercer University in Macon, GA. Both degrees had a concentration in voice and piano.
Over the years Cindy has sung solos, duets and trios and played piano for weddings, funerals and worship services as well as special events such as cantatas and talent shows at various churches she has attended. Cindy has sung in choirs and ensembles of all sizes her whole life. She has either led or accompanied children's choirs and summer music camps. She has given private piano lessons over the years. She led the worship team for her church's annual ladies' retreat weekend for many years.
Cindy is an active member of Valley View Chapel in Long Valley, NJ. She has been playing keys and singing on her church's contemporary worship teams three to four times per month for many years. She also plays hymns for the traditional service once or twice per month.
Cindy is married and has two adult children, David and Sara. David also enjoys teaching saxophone, flute and clarinet at The Music Shop. Cindy is originally from Georgia and has lived in New Jersey all of her adult life. Cindy has a deep love for music and wants to share that love with her students.
Thomas MacFarlane (Piano, Composition)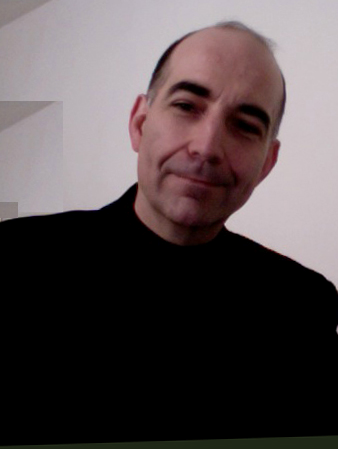 Thomas MacFarlane has been performing and composing music for over three decades. His piano skills are exceptional and he specializes in helping students of all ages develop their full potential on the instrument.
Thom completed his Ph.D. at New York University and has published three books on popular music. His compositions have been performed internationally and he has also given guest presentations at the University of Leeds, the University of Glamorgan at Cardiff, and the Université Paris-Sorbonne. In 2017, Thom began preparing a detailed study on the music of George Harrison for Routledge publishers.
SHANNON FRICK (Voice)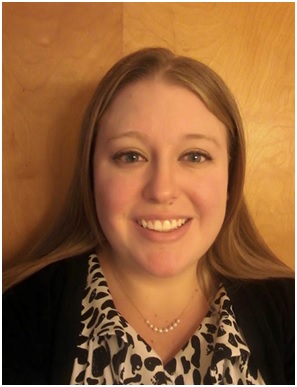 Shannon is a recent graduate from Susquehanna University (SU), where she studied music, theater and voice in their Bachelor's of Art program. She is currently pursuing a master's degree in music education. She has performed exclusively with the SU Chorale for four years, and performed with the SU Theater for two years. While attending William Paterson, Shannon performed with the Chamber singers, and the Opera Workshop. At Susquehanna, she tutored at the Selinsgrove intermediate school for special needs students. She has also been a private vocal coach, and a theatrical vocal director for the Pope John Players in their recent production of EVITA. Shannon student taught in the Newton School System at Merriam Avenue Elementary School, K-4th General Music. She provided pro- bono professional choral arrangements to Saint Claire's Volunteer department, coaching high school students in the performance of Christmas music, for the dedication of the nativity scene crèche . She is also a member of Sigma Alpha Iota, the professional music fraternity for women.
SAMANTHA DANGO (Voice)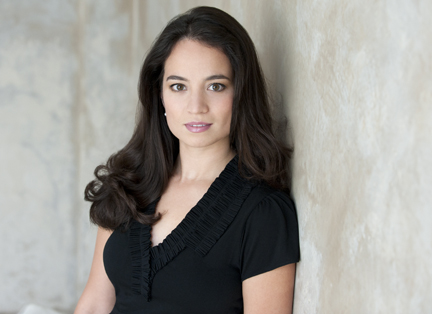 Samantha Dango holds a Masters degree in Classical Voice Performance from the prestigious Manhattan School of Music. She also graduated Magna Cum Laude and with Honors from The College of New Jersey with a Bachelors degree in Music Education. For eight years Ms. Dango taught early childhood music throughout New Jersey and began teaching Kindergarten music in 2014 in the public school system. She began privately teaching in 2008 and has taught piano and voice to young children through adults. In addition to teaching, Samantha is an active performer on opera and concert stages. She has performed countless roles with Light Opera of New Jersey and has appeared with the Portland Opera, the Princeton Festival, New York Lyric Opera, and the New Jersey State Opera Outreach Program to name a few. Samantha also acts as a soloist and concert producer for non-profit organizations such as the Susan G Komen for the Cure. She regularly appears as the National Anthem singer for the New Jersey Devils at the Prudential Center in Newark, N.J.
WYATT SIKORA (Voice, Guitar, Piano)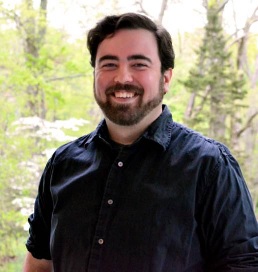 Wyatt Sikora graduated from the University of Delaware with a Bachelors of Music in Vocal Performance. In 2007 he took two awards at the NATS competition for first place, as well as the most promising singer award. While at UD he became a part of the internationally acclaimed University of Delaware Chorale under the direction of Paul Head. The choir traveled to Estonia, Finland, and Sweden and competed in an international singing competition, taking the Grand Prix, and earning the U.S. a victory not seen in the competition for 10 years. As a student he was a member of the Phi Mu Alpha fraternity which is centered around music. He took many operatic roles including The Major General in Gilbert and Sullivan's "The Pirates of Penzance" and The Vicar in Benjamin Britten's "Albert Herring". At UD he fell in love with art song, and has studied French, Italian, German, and a variety of other languages in order to connect to the music beyond surface levels. It taught him that in order to truly connect to music and become impassioned by it, you must study the many layers of what make up a song and step into who is performing it. This has been the basis of his Ethos for teaching for the last 7 years.
In every student he aims to instill these qualities. A confident persona for them to move their audience through their vocal quality. A deep understanding and interpretation of the piece. An understanding of one's body language to convey the emotion of the music. A connection with their listeners to have a heartfelt response to the music they create. Through these steps he shapes students into performers who aren't just standing and singing on a stage. He transforms them into people who are performers that demand the attention of their audience to experience their passion for music.
With his piano and guitar teaching, the goals are similar and revolve around the same concept of creating music that moves the listener while creating fun for the performer. His personal goal while teaching instrumentally is to provide an education in music that starts at where his student wants to learn. This often leads the student to have a stronger connection to music from the start, rather than struggling to find their footing on their instrument. He shows students how to find a connection to music and how to grow their musical tastes to things beyond their initial interests.
DON REGAN (Guitar)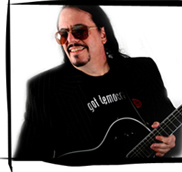 Don Regan has been teaching guitar for 20 years and has been a fixture in the greater New York area session and live music scene for a number of years. He attended Fairleigh Dickinson University and Manhattan School of Music. Where he majored in guitar studying under classical guitar great Manuel Barrueco and Jazz guitar legend John Abercrombie. He has provided musical composition for such cable TV shows as Giants Today and has played with such acts as, the Royal Scam (a tribute to Steely Dan ) , Arctic Dreams ( jazz fusion ) , New Power Soul (cabaret band), and currently recording and touring with Fridays Child (original power acoustic ) with their recent release " Democracy " now available on Apple I-Tunes or CD Baby.com . Fridays Child will host and play a series of shows for DCT ( Digital Cafe Tour ). Go to www.digitalcafetour.com or www.frichild.com for more info.
ANDREW FOX (Guitar)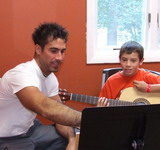 Andrew Fox is a graduate of Pequannock Township High School. He has an Associates of Arts degree with a major in guitar performance and a minor in piano performance from County College of Morris, where he studied with Dr. Richard Gradone and Dr. Gerard Gorman and was named on the Dean's List. He has also studied independently with Anthony Sullivan and Frank Migleachio. He is currently studying advanced guitar techniques with rock guitar great Ed Fuhrman of the ex-band Hades and is completing his degree. In the past, Andrew was lead guitarist of Ritual, an 80's rock band. He opened for The Bullet Boys, LA Guns, Skid Row, and Twisted Sister, and can be heard on Ritual's 2003 album, "The Gathering". He has also performed with The Cult in Las Vegas. For the past two years, Andrew has enjoyed teaching classical, jazz, and rock guitar styles to students of various ages and abilities.
PATRICIA TAMBURELLO (Guitar)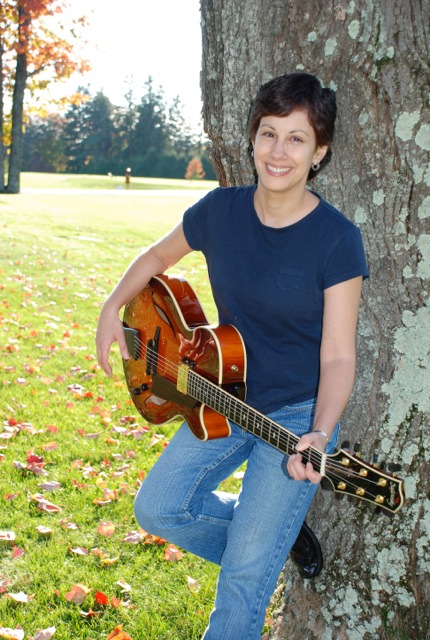 Ms. Tamburello began playing the guitar at age 8. Self taught until age 20 she began intermediate jazz studies with Lou Pecci in 1984 and studied in later years with instructors Douglas DaSilva (Brazilian jazz and samba rhythms) ,George Barker (jazz, rock and blues), Scott Harris (classical repertoire and technique). She currently studies with jazz great Vic Juris exploring advanced jazz theory and technique.
Patricia began teaching private music lessons in 1994 and joined the staff of The Music Shop in 2008. Her students are encouraged (though not required) to perform in recitals throughout the year to showcase their talents. In 2014 she founded and began instructing The Music Shop Rock Band program in which students play together in rock groups and learn the basics of musicianship in a band setting. She founded the Mount Tabor Music Camp Guitar & Bass Program in 2009 www.mounttaborband.com . As director of the program she teaches beginner, intermediate and advanced guitar classes as well as ensembles at the those levels. The ensembles then perform at the concert event culminating the program.
Patricia enjoys teaching students of all ages and levels. A self described "life long student" she believes in the potential to learn in all situations and seeks to impart this sentiment in her students, "the most important thing is to experience the joy of creative expression. It should always be fun".
A full time musician and teacher, she performs with vocalist Aubrey Parasolle in duo and larger group settings throughout New Jersey including regular engagements at Trumpets Jazz club since 2005 - Aubrey Anne Duo. She is the guitarist for the Full Count Big Band of Roselle Park, NJ performing throughout New Jersey at concerts, swing dances, street fairs and private parties. Ms Tamburello is active in pit band work for High School, College and Community Theatre Groups in New Jersey.
Patricia is also a featured artist for Sadowsky guitars.
BILL KRATZ (Guitar)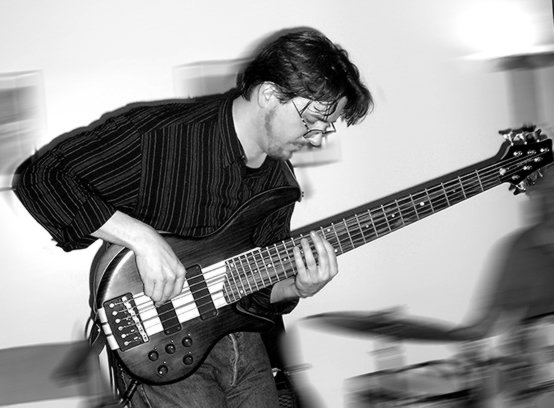 Bill Kratz shies away from the term "world musician," but the instructor and performer is a world class talent who has plied, learnt, and taught his craft all over the globe – soaking up influences and leaving his mark wherever the wind takes him.
From fusion groove to Indian raga, from California to Kosovo, from New York to Nepal, and many places in between, Kratz's exceptional artistic talents have found a comfortable home regardless of musical or geographical climate.
Kratz picked up electric bass in his youth after being wooed by his hero on the Hofner, Paul McCartney. He immersed himself in the instrument, learning as much he could while playing in various jazz bands and orchestras. In 1984, the budding bassist earned a scholarship at the prestigious Berklee College of Music in Boston.
Kratz also studied at the New School Jazz in New York City and has been taught by some of the industry's top players including bebop great Reggie Workman (John Coltrane), fusion wizards Jimmy Earl (Chick Corea Elektric Band, Jimmy Kimmel Show Band), and Gary Willis, among others.
Kratz has recorded as a bassist, guitarist, and sitar player with a number of artists in New York, Washington, DC, Los Angeles, St. Louis, Copenhagen, Denmark, and Kampala, Uganda.
He has performed at the legendary Blues Alley jazz club in Washington, DC, and the prestigious Kennedy Center for Performing Arts, as well as countless clubs, theaters, and stages in New York and Los Angeles.
The musician has been a bass and guitar educator and clinician for over 20 years and in the spring of 2003, he was a lecturer of Jazz Studies, Improvisation, and electric bass at the University of Pristina in Kosovo.
In 2005 Bill permanently moved to New York. He is on the faculty of The National Guitar Workshop National Guitar Workshop,where he has shared the stage with guitar virtuoso/shredder Paul Gilbert and rock icon Gary Hoey.
Bill is endorsed by Overwater Electric Basses and D'Addario Strings.
David Longworth (Drums/Percussion)
From CBGB to Carnegie Hall, David is happy to bring over 30 years of performing experience to The Music Shop. He has toured internationally with Southside Johnny and the Asbury Jukes, Ben E. King, and Phoebe Snow. He has performed with Bruce Springsteen, Jon BonJovi, Michael McDonald, and countless R&B acts. He has worked Off-Broadway in 'Lone Star Love', featuring the Tony award winning "Red Clay Ramblers', 'Almost Heaven', the John Denver musical, and most recently, 'Godspell' at Bergen Community College. He has been a member of LaBamba and the Hubcaps for over 25 years, featuring the horn players from the Conan O'Brien Show.
Matt Slocum (Drums/Percussion)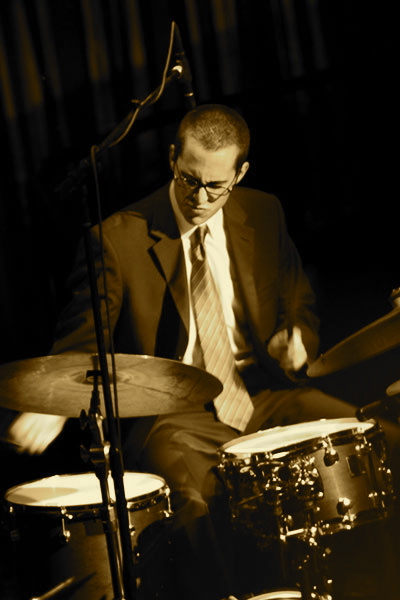 Matt Slocum performs extensively with many of the finest artists in contemporary improvised music. He is regarded as a musical drummer with a deep understanding of the jazz tradition and a fresh creative approach to the instrument. Peter Erskine describes Matt as "fast becoming a new drum star on the horizon and destined to achieve great things musically."
Born in St. Paul, Minnesota, Matt started piano lessons at age 9 and began playing the drums at 11. While in high school he was introduced to the music of Max Roach and Philly Joe Jones and has since been deeply inspired by Roy Haynes, Elvin Jones, Lewis Nash, and Bill Stewart (among others). He has received numerous awards and scholarships including the Louis Armstrong Award and the Jack Pingel Jazz Drumset Scholarship. After graduating he received a full scholarship to attend the Thornton School of Music at the University of Southern California where he studied with Peter Erskine, Alan Pasqua, John Clayton and Joe LaBarbera.
In May 2004 Matt graduated from USC and developed into one of the more in demand creative musicians on the West Coast. He toured with vocalist Sara Gazarek for three years and is featured on each of her recordings on the Native Language label. Although only 27 years old, Matt has already played on more than 25 albums and film scores. He has been featured at many of today's finest jazz venues including Blue Note (NY, Nagoya, and Osaka), Yoshi's, Dizzy's Club Coca Cola, Jazz Alley, Blues Alley, Sculler's, 55 Bar, Dakota and the Jazz Bakery. In August 2007 Matt moved to New York to expand his musical horizons. He has performed and/or recorded with many great artists from both coasts such as Shelly Berg, Seamus Blake, Alan Broadbent, Bill Cunliffe, Taylor Eigsti, Larry Koonse, Wynton Marsalis, Alan Pasqua, Bob Sheppard, Gerald Wiggins, Anthony Wilson and the Dallas Symphony Orchestra. His debut CD as a leader features 9 original compositions and will be released fall 2009. Matt endorses Canopus drums and Istanbul Agop cymbals.
DIANE GOVELITZ (Kindermusik)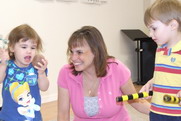 The Music Shop Lesson Director, Licensed Kindermusik instructor.
CINDY DREISPAN (Kindermusik)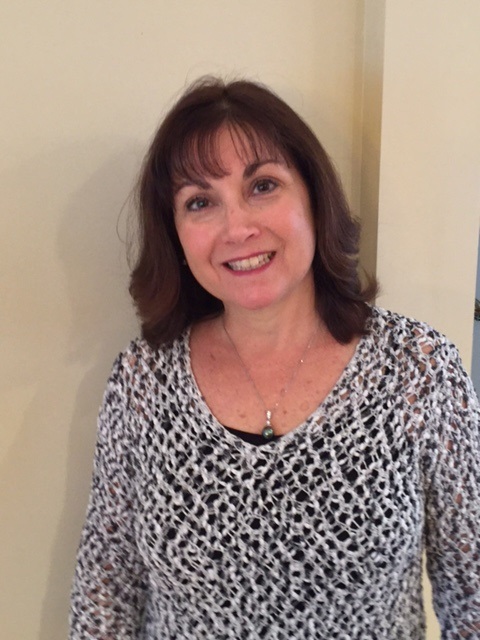 Cindy grew up studying dance, voice and piano and began performing professionally at age 13. She earned a BA from Montclair State University and is a member of Actors Equity Association and Screen Actors Guild. Following a career in business she developed and taught Mom and toddler classes for her town recreation department. Her classes included music, creative movement and mildly structured sports promoting social, and fine and gross motor skills in young children. Cindy continues to study dance and voice and is a cantor and song leader at Our Lady of Mercy Church in Whippany. She is delighted to share her love of movement and music with young students at The Music Shop through Kindermusik and Wunderkeys.