The Music Shop Provides everything your music program needs...
Professional Development Programs
Whether you are a music director, private educator, or teaching in a university setting, The Music Shop's FREE Professional Development Program provides the hands-on experience and education your program needs to develop while earning 5 required continuing education hours.

Thank you for a great show! PD Day 2020 is October 12th, 2020.
An Educational Opportunity for ALL Music Teachers!
The Music Shop's professional Development day provides three education tracks for Band, Orchestra, and Vocal Teachers as well as educational opportunities for General Music Teachers! With Top Clinicians from Yamaha, Eastman and Buffet; and Reading Sessions sponsored by Hal Leonard, you will be on the cutting edge of music education!
Professional Development Day 2019 Clinicians:
2019 Schedule of Events
7:30am-8:30am Registration



8:30am-11:30am Clinician Sessions - Band – Orchestra – Vocal
11:30-12:15 Lunch
12:30-2:30

Hal Leonard Reading Sessions - Band – Orchestra – Vocal
Professional Development Day 2019 sponsors: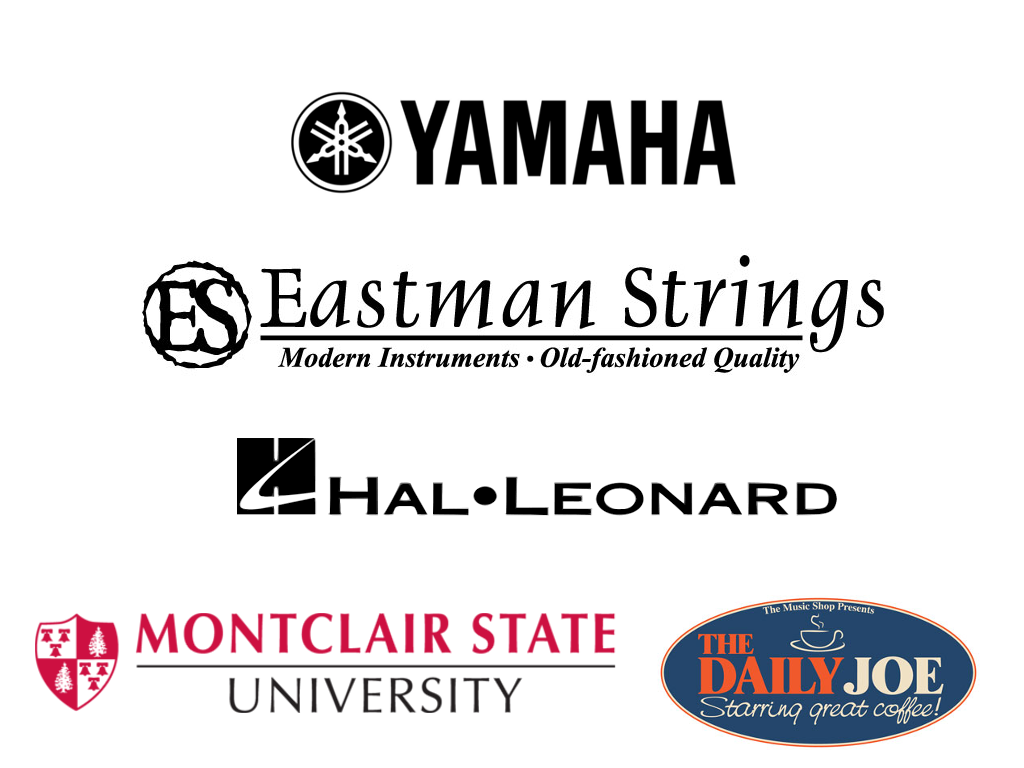 Roger Emerson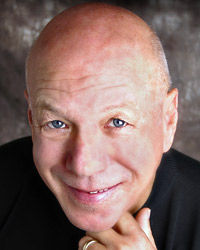 With over 500 titles in print and 15 million copies in circulation, Roger Emerson is one of the most widely performed choral composers in America today. He received his degree in Music Education from Southern Oregon University and served as music specialist for 12 years in the Mt. Shasta Public School system. He concluded his teaching career at the College of the Siskiyous, also in Northern California, and now devotes full time to composing, arranging and consulting. Roger is known for creating "songs kids love to sing," and has written such best sellers as First, We Must Be Friends, Sinner Man and Shoshone Love Song. His educational arrangements include We Are The World, The Greatest Love of All and My Best Friend's Wedding, as well as some of the most successful Broadway and commercial titles in the industry, including Disney's Little Mermaid, Beauty and The Beast and Seasons of Love from RENT. For 12 years running, Roger has been awarded ASCAP's (American Society of Composers, Authors and Publishers) Standard Award, as well as performances of his works at The Kennedy Center, The White House and Carnegie Hall. Roger is constantly in demand as a lecturer on popular choral music and has addressed major music education groups including MENC (Music Educators National Conference), CMEA (California Music Educators Association), TMEA (Texas Music Educators Association), ICDA (Iowa Choral Directors Association), OMEA (Ohio Music Educators Association) and NYSSMA (New York State School Music Association). Roger currently resides in Mt. Shasta, California with his wife Mari and daughters Cassie and Kayla.
Richard Saucedo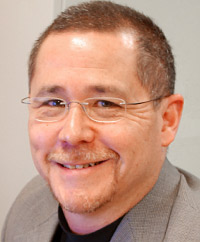 Richard L. Saucedo retired in 2013 as Director of Bands and Performing Arts Department Chairman at Carmel High School in Carmel, Indiana. During his 31-year tenure, Carmel bands received numerous state, regional and national honors in the areas of concert band, jazz and marching band. Under his direction, Carmel's Wind Symphony I performed at the Music for All National Concert Band Festival three times, and was named Indiana State Champion Concert Band most recently in 2013. The group also performed at the 2005 Midwest International Band and Orchestra Clinic. Carmel Jazz Ensembles won numerous awards at festivals in Indiana and throughout the Midwest, and the Carmel High School Marching Greyhounds finished in the top ten at the Bands of America Grand National Championship for 17 years under Saucedo and were named National Champions in 2005 and 2012. The Marching Band was the Indiana Class A State Champion four times. He was named Indiana Bandmasters' 1998-99 Bandmaster of the Year, and Indiana Music Educators Association's 2010 Outstanding Music Educator. His accomplishments have been highlighted in articles by HALFTIME and SCHOOL BAND AND ORCHESTRA magazines. He was inducted into the Music for All Hall of Fame in 2015.
Mr. Saucedo is a freelance arranger and composer, having released numerous marching band arrangements, choral arrangements, and concert band and orchestral works. He is on the writing staff of Hal Leonard LLC. His compositions have been performed by middle school and high school bands all over the world, as well as by college and university groups.
Rachelle Puccini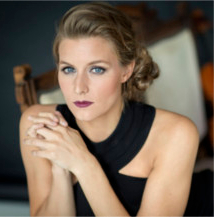 Violinist Rachelle Elizabeth Puccini is an active soloist and chamber musician. She has played with orchestras, and in venues throughout the country and abroad. Last season she was featured as a soloist and guest concertmaster with the Whiting Park Festival Orchestra, and recorded Kreisler's Liebesfreud and Libeslied with pianist Paul Hamilton. This upcoming season will feature solo and trio concerts in Chicago, and throughout the midwest. She is currently working on a film for the violin and piano work Fratres by Arvo Part where she is the featured subject and recording artist with pianist and film maker Paul Hamilton to be released in 2019. As an Eastman artist, Ms. Puccini enjoys giving clinics, recitals and masterclasses, she teaches and performs all her educational engagements on an Eastman violin model VL928. In Chicago, she has built a successful violin studio, and is currently on faculty at the Music Institute of Chicago. Ms. Puccini holds a Masters degree in Violin Performance and Pedagogy from Northwestern University where she studied with Gerardo Ribeiro, and a Bachelor's degree in Violin Performance from Grand Valley State University where she studied with international soloist, violinist Dylana Jenson. She has also studied with violinist and pedagog Olga Kaler. Ms. Puccini concertizes on a 2015 Samuel Zygmuntowicz violin made especially for her. In her spare time Rachelle enjoys painting, running, and the occasional triathlon.
Oscar Petty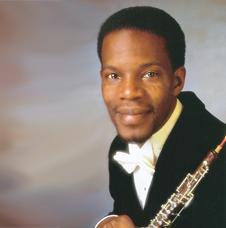 Oscar Petty born in Newark, New Jersey. He has studied at the Mannes College of Music and earned his Bachelors Degree in Music Education at Montclair State University, Master and a Doctorate Degrees in Music from Rutgers University Mason Gross School for the Arts. His teachers have included Stephen Adelstein, Leonard Arner, Marsha Heller, Bert Lucarelli, Richard Killmer, and Matt Sullivan. Dr. Petty is a Yamaha Artist and gives master classes throughout the United States.
Hailed by the press as a brilliant and captivating oboist, Petty has served as principal oboist of the Rome Festival Orchestra, and has toured Germany, France, Switzerland, Austria, and Canada. He was one of only four finalists to be awarded an Orchestral Performance Fellowship to the first Los Angeles Philharmonic Institute, where Leonard Bernstein described Petty's playing as "a gorgeous oboe sound."
He has performed at the New Jersey Mozart Festival, Alice Tully Hall at Lincoln Center, Merkin Concert Hall and Carnegie Hall. Dr. Petty was awarded a fellowship to the American Conservatory of Music at Fontainebleau, France. He has performed in master classes at the Bach Aria Institute at New York University, American Oboist Conference at the Cincinnati College-Conservatory of Music and the Aspen Music Festival. His chamber music performances have included the Muir and Essex String Quartets, and he has performed under such notable conductors as Leonard Slatkin, Christopher Hogwood, Daniel Lewis and Herbert Blomstedt. Dr. Petty has also served as Principal Oboe for the Staten Island Symphony, Virtuosi de Camera, the Bergen Philharmonic and the Westfield Symphony and as Assistant Principal Oboe for the Cathedral Symphony at Sacred Heart Basilica, under Thomas Michalak. He has premiered five new works for oboe by legendary composer Mario Lombardo, and teaches Oboe at The Music Shop in Boonton, NJ.
Dr. Petty made his debut as a soloist at the world premiere of the Concerto for Oboe and Orchestra by Mario Lombardo with the Orchestra of St. Peter by the Sea, under the direction of Alphonse Stephenson. Dr. Petty has performed on WQXR classical radio and premiered the Rhapsody for Oboe and Orchestra by Mario Lombardo with the Monmouth Symphony, under the direction of Roy Gussman. His performances have included the International Double Reed Society Conferences at Arizona State University, University of Wisconsin, University of North Carolina at Greensboro and New York University. He has performed as a soloist with the Philharmonic of Southern New Jersey, Sioux City Symphony in Iowa and recorded Music for Oboe and Orchestra with the Billings Symphony, under the direction of Uri Barnea. He has performed on multiple recordings with the Rutgers University Wind Ensemble and has recorded the music of Lombardo, Haydn, Ulysses Kay and Hanson. Dr. Petty has performed at the New Jersey Performing Arts Center in Newark, New Jersey and has presented a clinic at the Midwest Clinic in Chicago, Illinois. Dr. Petty is Director of Bands and Orchestra at the Cicely Tyson High School of Performing and Fine Arts in East Orange, New Jersey and serves as a clinician and adjudicator for World Strides Music Festivals.
Dr. Robert Gillespie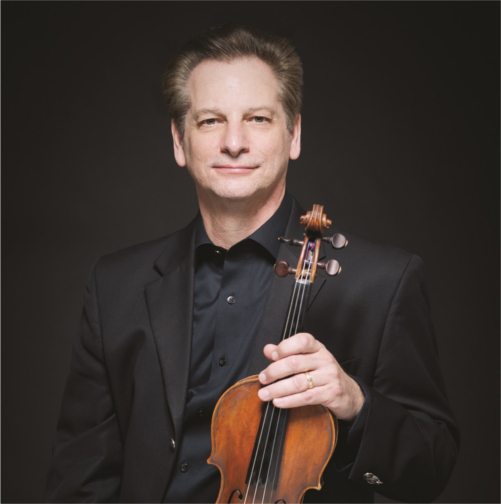 Dr. Robert Gillespie, violinist and professor of music, is chair of Music Education at Ohio State University where he is responsible for string teacher training. Ohio State has one of the largest and most extensive string pedagogy degree programs in the nation. Under Gillespie's leadership, Ohio State received the 2015 ASTA Institutional Leadership Award as the premier string education university in the country.
Gillespie is a past national President of the American String Teachers Association. He is a frequent guest conductor of All-State, region and festival orchestras. Gillespie has appeared in 47 states, Canada, Asia and throughout Europe. He is co-author of the Hal Leonard string method book series, Essential Elements for Strings, the leading string instrument teaching series in the country with sales of over ten million copies. Also, he is co-author of the college text Strategies for Teaching Strings: Building A Successful School Orchestra Program, the String Clinics to Go DVD series, and the Teaching Music Through Performance in Orchestra texts for GIA publications. He received the Distinguished Scholar award for 2002–2003 in the School of Music at Ohio State University.
In summers, Gillespie directs the Ohio State String Teacher Workshop, the largest string/orchestra teacher-training workshop in the country. In Columbus, he conducts the Columbus Symphony Chamber Strings Youth Orchestra. He is a performing violinist in the ProMusica Chamber Orchestra. During the previous academic year, Gillespie gave string pedagogy and research presentations, and conducted orchestra performances in Ohio, Maine, Louisiana, Virginia, Georgia, Maryland, Alabama, Missouri, Wyoming, Pennsylvania, Massachusetts, Florida and Oregon. This year he is again working with students and teachers throughout the United States, including a 9-day teaching residency in Switzerland. In addition, he will be conducting concerts in LA's Walt Disney Concert Hall and Chicago's Orchestra Hall.
Dr. Shelley Axelson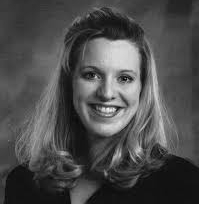 Assistant Professor of Music Education Montclair State University
Dr. Shelley Axelson is currently Assistant Professor of Music Education at Montclair State University in New Jersey where her responsibilities include teaching conducting, conducting the Campus Band and teaching courses in instrumental music education. Before coming to New Jersey, she held a similar position at the University of Indianapolis. Dr. Axelson was also the Director of Bands at Central College in Pella, Iowa, Pasco Middle School in Dade City, Florida (co-author of the Secondary Music Curriculum) and Richardson Junior High School in Richardson, Texas. Dr. Axelson has appeared as a guest conductor, clinician or adjudicator throughout much of the United States and Canada. She received an undergraduate degree in Music Education from the University of South Florida, a Master of Music degree in Conducting from the University of Michigan and the Doctor of Music degree in Conducting from Northwestern University. Her principal conducting teachers are Mallory Thompson and H. Robert Reynolds.
Jonathan Palant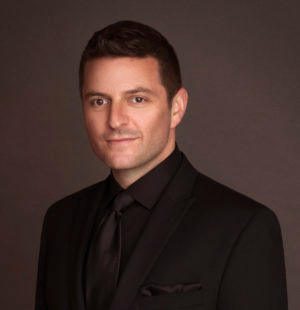 Jonathan Palant is on the faculty at the University of Texas at Dallas and is founder and conductor of Credo, a 115-member community choir, and the Dallas Street Choir, a musical outlet for those experiencing homelessness and disadvantage. In addition, Dr. Palant is minister of music at Kessler Park United Methodist Church, adult choir director at Temple Shalom Dallas and is employed by the Dallas Independent School District to mentor middle and high school vocal music teachers.Upcoming conducting engagements include all-state choirs in Illinois and North Carolina, along with lectures in Arkansas, Florida, New Mexico, New York, and Texas.
Sophia Papoulis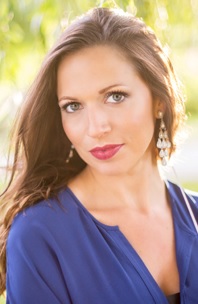 A conductor, choral clinician, and music educator, Sophia Papoulis serves as Director of Choirs for the Boston Children's Chorus, where she conducts choirs at the advanced, intermediate, and beginning levels. She also serves as Creative Director for the Foundation for Small Voices, a not-for-profit organization dedicated, through music, to crossing cultural, generational, and ideological boundaries to raise awareness and funds for national and international music and mentoring programs for children. Sophia guest-conducts regional and all-state choruses; adjudicates; guest-lectures in music education and conducting; and gives choral and teacher education workshops throughout the US and abroad. She is a firm believer in the power of music to inspire growth and inherent joy.
Dr. Dave Gerhart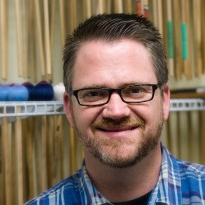 Dr. Dave Gerhart, Product Manager for Yamaha Corporation of America and Lecturer of Percussion at the Bob Cole Conservatory of Music at Califorinia State University, Long Beach, is a nationally recognized performer, composer, and educator. Dr. Gerhart, originally from Fairfield, California, holds a D.M.A. from the University of Southern California in Percussion Performance with a secondary emphasis in Music Education, Ethnomusicology, and Music Industry and Technology. He received a M.M. in Percussion Performance and Instrumental Conducting and a B.M. in Music Education from California State University, Long Beach. Dave's compositions and arrangements for percussion ensemble and steel drum orchestra are published by Bachovich Music Publications, Boxfish Music Publishing and Living Sounds Publications. He is a founding member of the Island Hoppin' Steel Drum Band and the IronWorks Percussion Duo.